DRAWING CLUB
We collaborate with local artists to host an evening drawing club. The artist leads the evening by introducing the theme along with drawing inspirations and exercises. There will be some materials provided but you are welcome to bring your own too.
AFTERNOON TEA FOR THE ELDERLY
As a business we like to contribute to the community. One of the ways that we do this is by gifting afternoon tea to the 'Senior Moments' group at Shepherd Drive Baptist Church, Ipswich IP8 3SL.
The dates for 2021 are:
Sunday 25 April 3 – 5pm
Sunday 11 July 3 – 5pm
Sunday 10 October 3 – 5pm
If you, or anyone you know would like to attend, you are more than welcome. Please let Peter Newton know on 01473 685395 or peternewton@sdbc.org.uk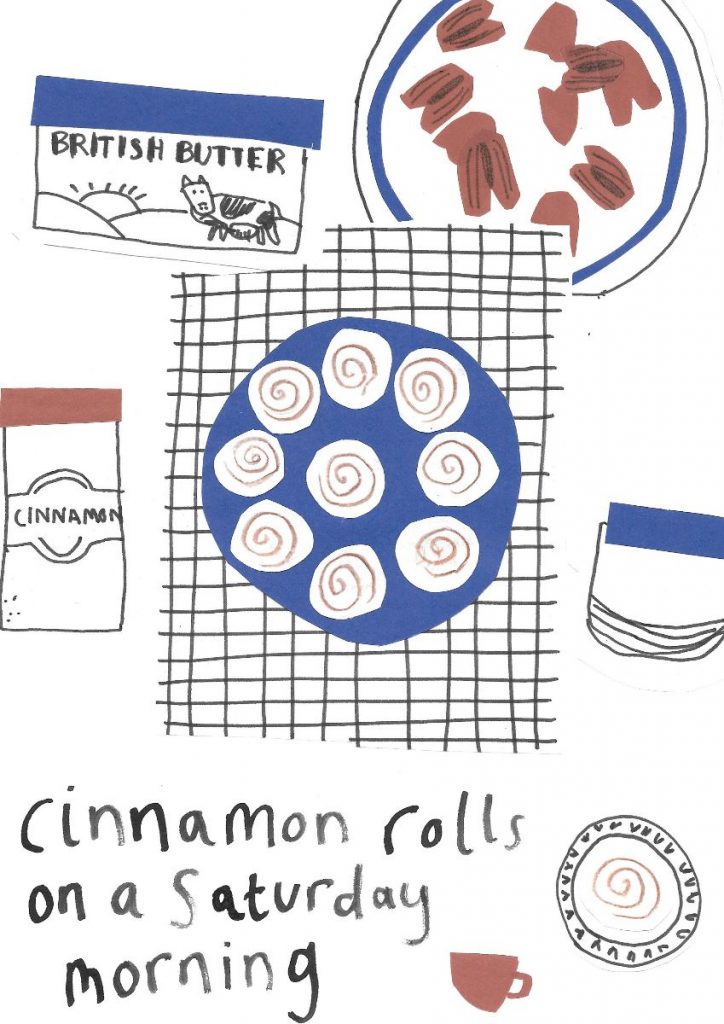 FEATURED ARTIST
We showcase the work of local artists throughout our shop with each exhibition running for two months at a time.
Our first Applaud artist of the year is none other than our very own co-founder; Hannah Huntly. Before setting up Applaud Coffee, Hannah worked as a commercial illustrator. Now, with the lockdowns temporarily closing both of the Applaud sites she has used the time and space to pick up her art materials again.
This bright and playful exhibition showcases Hannah's work from this time, with much of it inspired by the good food, coffee and cakes that we serve here at Applaud. Keep an eye out for one of our favourites, 'Cinnamon rolls on a Saturday morning'.
Hannah's exhibition runs from 12 April – 11 June with framed and unframed giclee prints available to purchase with prices starting at around £20.