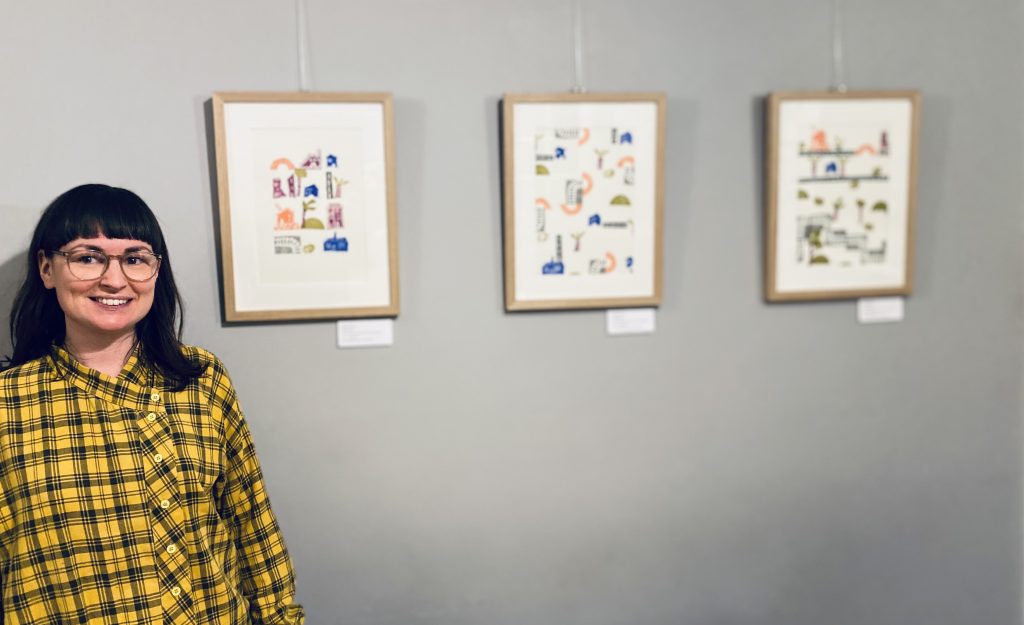 FEATURED ARTIST: Hannah Tooke
We currently have the work of local illustrator Hannah Tooke on our walls until Thursday 27th January.
Hannah enjoys working with mixed media, collage and cut paper. Influences are broad but include travels, nature, buildings, texture, childhood books and memories.
With backgrounds in Fine Art and the photographic field, Hannah returned to study realising her heart was with illustration.
The exhibition displays a selection of prints, all of which are available to purchase in the coffee shop.